At Imperial Dade, we offer an exciting environment in which to work, learn, and grow professionally. We have over 7,100 employees including highly experienced professionals and those just launching their career. We are experiencing tremendous growth and we will continue to invite talented individuals with a passion for excellence to join our team. As an independently owned and operated company, we value our people and strive to create rewarding career opportunities.

---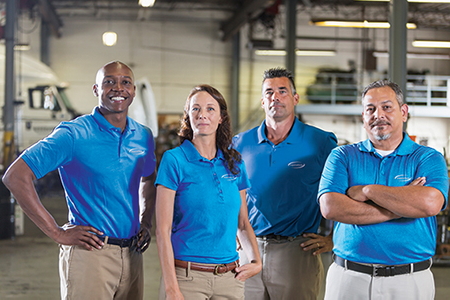 Imperial Dade provides critical supplies and consulting to a variety of commercial and institutional businesses including hospitals, schools, hotels, restaurants, cruise lines, office buildings, and sports venues. We provide over 90,000 customers with product sourcing, supply chain management, and process training. This allows them to focus on their day-to-day operations and business goals. Helping our customers succeed is at the core of everything we do.
With over 130 branch locations throughout North America and growing, we still foster a family-oriented and tight-knit culture. Imperial Dade was built by joining dozens of family-owned distributors across the US and Canada into a preeminent supply chain organization. By maintaining the local character of each branch while enhancing the company-wide resources, Imperial Dade has become a large company that feels like a small company, which is the best of both worlds. Internal communications and employee engagement are important building blocks of our organizational structure.
If you have a passion for making a difference and working with people that care about your career development, consider joining our team.
Imperial Dade is an equal opportunity employer and an affirmative action employer and offers the following benefits:
Competitive Compensation
Medical Insurance
Dental Insurance
Disability Insurance
401K
Life Insurance
Paid Vacation Holidays