Education Solutions
Foodservice and Facilities Maintenance Supplies
---
Educational facilities come in all shapes and sizes. Whether you manage a K-12 school nutrition program or a housing department for a large university, Imperial Dade has the foodservice and facilities maintenance supplies to meet your needs. Our HyProtection Zone Program can help you with hand-hygiene and high-touch surface disinfection protocols to keep your students and staff healthy and our Greensafe Program will help you reach your sustainability goals. Imperial Dade participates in publicly awarded procurement contracts that will streamline your purchasing processes.

---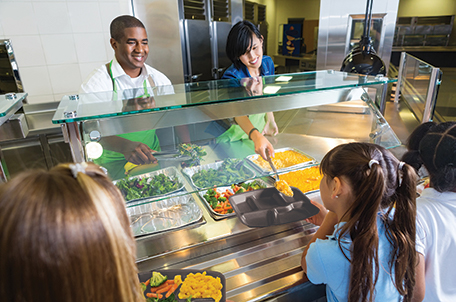 We have over 40,000 items in stock from leading manufacturers and have early access to the most innovative products on the market.
Trays and Tray Inserts
Sandwich Boxes and Bags
Plates and Bowls
Cutlery
Meal Containers
Napkins
Labels
Cups and Lids
Films, Foils and Wraps
Custom-Design Packaging
Hand Hygiene Products
Meal Containers
Hand Hygiene Products
Kitchen Sanitation Supplies
Dish Machines
Cleaning Chemicals
Floor and Carpet Equipment
Towel, Tissue and Paper Products
Gloves
Protective Apparel
Kitchen Sanitation Supplies
Dish Machines
3-Compartment Sink Systems
Cleaning Chemicals
Janitorial Tools and Equipment
Floor and Carpet Equipment
Towel, Tissue and Paper Products
Can Liners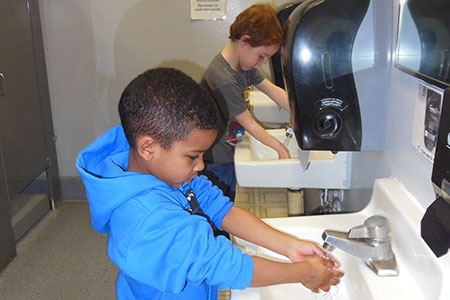 Our school nutrition and facilities maintenance experts will help create a supply chain program designed specifically for your facility.
Product Sourcing
Packaging Analysis
Merchandising Support
National School Lunch Regulation Support
Sanitation Assessments
Floor Equipment Repair
Equipment and Dispenser Installations
Custodial Training
Sustainabilty Consulting
Packaging Analysis
Merchandising Support
National School Lunch Regulation Support
Sanitation Assessments
Floor Equipment Repair
Custodial Training
Sustainabilty Consulting